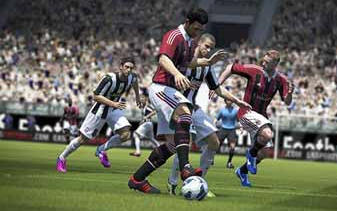 FIFA 14
(Playstation 3

)
FIFA 14ís seemingly incremental improvements, such as improved team AI, more realistic ball physics and shooting mechanics donít seem that impressive in isolation. Taken together, these changes make it smoother than more fluid than previous installments. This makes the matches unfold at a much more authentic clip and makes play that much more challenging. Youíll have to work to set up plays and each goal is difficult and hard won. This makes FIFA 14 a much more challenging title this time around. Youíll also find the usual extensive single and online modes, which give the game an incredible amount of depth and challenge. While its still the polished soccer title players have come to love, its improvements make it another must-play installment.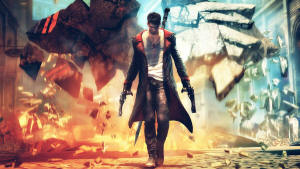 DMC - Devil May Cry
(Playstation 3)
Itís been five years since the release of Devil May Cry 4, and the latest game in the franchise, DMC, has taken a surprising new direction. In the hands of new developers, the new game is actually a reboot that gives players the chance to see the origins of Dante, the seriesí iconic protagonist. A new contemporary feel driven by youth culture gives it a different feel distinct from previous games. Grittier and less gothic, the game is set in a more relatable world and has some fairly interesting ideas. Itís a very interesting approach, but DMC doesnít completely alter the formula. Once you get down to combat with foes, some familiar moves and techniques quickly come back to the fore, which gives the game a solid foundation. Itís an interesting mesh of old and new ideas, so look inside as we examine how DMC successfully re-energizes this series.
Metal Gear Rising: Revengeance
(Playstation 3)
The result of an unusual collaboration between Konamiís legendary Fox Team and Platinum Studios, Metal Gear Solid Rising: Revengeance takes the seriesí b-list star Raiden and puts him in the spotlight. Featuring unique play mechanics and a much more action-oriented approach, the game definitely brings a different approach to the table. Series fans are used to twists by now, and Metal Gear has seemingly gone through endless divergences. This latest take on the franchise is different from most of the earlier installments, but players will probably find much to enjoy in the surprising changes, overdue renovations and, innovations made this time around.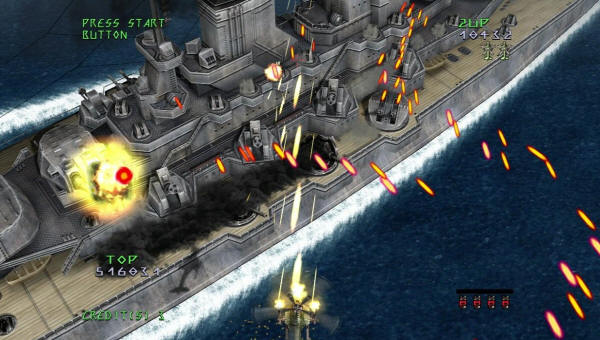 Under Defeat HD
(Playstation 3)
Players who missed out on the import-only Dreamcast shooter Under Defeat when it came out several years ago now have a second opportunity to play the game with its re-issue for PS3. In addition to the complete original game, the new edition features several impressive upgrades such as HD graphics, new control modes and additional helicopters to use. Thereís also a new online ranking system that allows players to post and compare high-scores. Its solid gameplay mechanics, impressive level designs and challenging boss encounters remain at its core. Under Defeat HD doesnít alter the classic formula and this makes the game worth playing once again.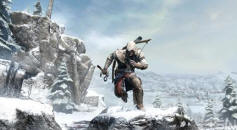 Assassin's Creed III
(Playstation 3)

Assassinís Creed has come to define the current generation of consoles and the latest installment is proof of how it has remained so appealing. With a much larger scale than previous games, a new setting and a different protagonist, it feels decidedly different from the last few titles. While there are some familiar elements, such as stealth assassinations, these have been tweaked a little. New types of gameplay and missions have also been added which gives this adventure a different feel as well. Itís an epic adventure as usual, and there are more than a few unexpected surprises in the storyline as well. All of this combines to create another solid installment in the long running series. Look inside to discover what makes this latest adventure so appealing.

Midway Arcade Origins
(Playstation 3)
Playing Midway Arcade Origins is like opening a window on the past of electronic gaming. The games span mostly 80ís and early 90ís arcade games including classics mixed with more obscure releases. Titles like Joust and Robotron have held up well over these many decades but one of the more interesting things is too play through them and see how theyíve continued to influence current games and designers today. From that perspective, this is more than nostalgia for older gamers, but can also become an interactive history lesson allowing younger players to experience first-hand how games have evolved. What else can be learned by playing through these games again? Look inside and discover what we found.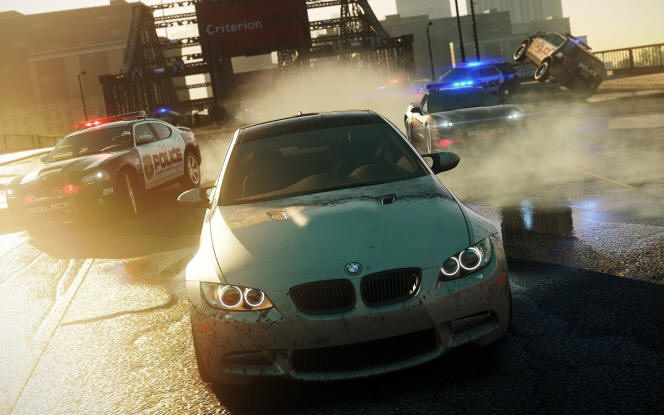 Need for Speed: Most Wanted
(Playstation 3)

Criterion follows the successful NFS: Hot Pursuit reboot with an invigorating take on Most Wanted. Far from feeling like a rehash, it includes and mixes elements of the classic police chase gameplay with the open-world car combat seen in the developers Burnout Paradise to create an expansive racing experience. With extensive online social networking features highlighted by its robust Autolog feature, the game shines in multiplayer modes with many events to play and unlockable vehicles to discover. Most Wantedís gameplay is relentless as well, with high-stakes chases through some amazing environments with exotic, expensive sportscars. Itís a cohesive and highly-polished racing game that offers excitement, challenge and depth in a single package.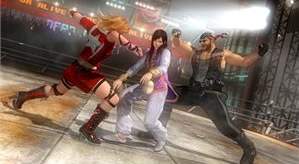 Dead or Alive 5
(Playstation 3)

Tecmoís Dead or Alive 5 is the latest installment in the long-running fighting game franchise. Players who battled through previous titles will know what to expect this time around, and while there are a few changes, they are largely superficial. A slightly tweaked fighting system and some new online modes give the game added depth while retaining the feel players have become accustomed to over they years. DOA 5ís story tries to go a little darker this time around, but the developers seem a little lost at points. Its still a Dead or Alive game at heart, but read on to discover whether its grittier feel will attract new players or if its only going to please its core audience.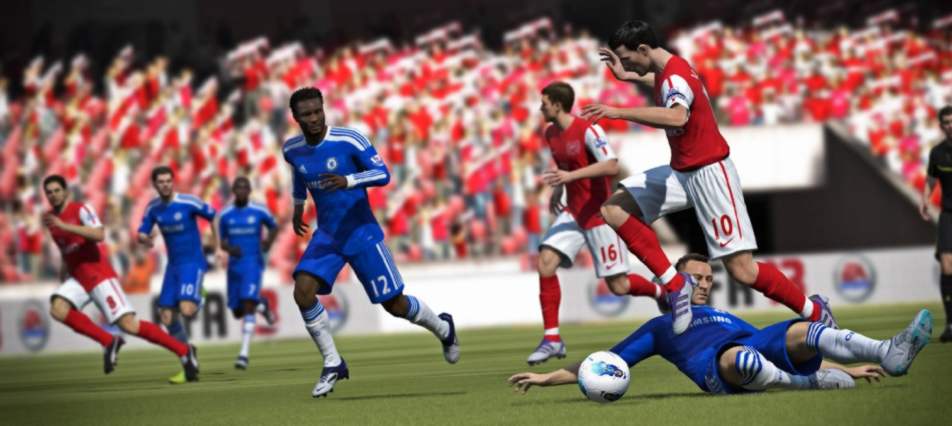 FIFA Soccer 13
(Playstation 3)



Fans of EAís long-running sports franchise will be pleased by the many enhancements and additions in this yearís installment of FIFA Soccer on the PS3. There are numerous new online modes with longer season and cups available in its season modes as well as new additions that add depth to its social network features. Players will also find an extended tutorial mode complete with new mini-games and many more customization options in the be a pro mode, which adds to the depth of its online experience. Underneath all the new features, FIFAís familiar gameplay mechanics remain appealing and the slick graphics and television-style presentation make this one of the most impressive FIFA titles to date.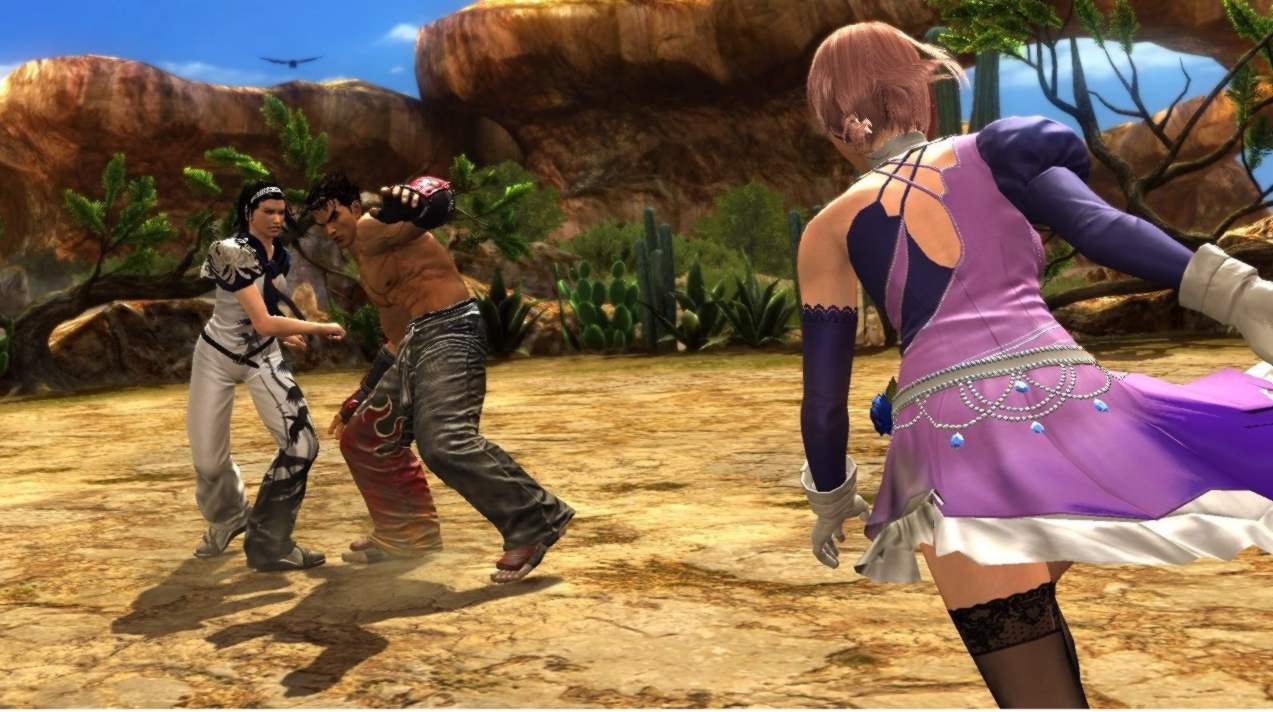 Tekken Tag Tournament 2
(Playstation 3)

The latest sequel in Namcoís long-running fighting game franchise offers a satisfying mix of

familiar and new elements. An extensive roster of new and returning characters highlights its deep gameplay and the solid mechanics make for an accessible and enjoyable title. Extensive online modes allow players to compete in online tournaments seamlessly while the single-player game allows you to build up your skills and earn plenty of extras along the way. Tekken Tag Tournament 2 doesnít reinvent the formula, but itís an entertaining game that should please its legions of followers.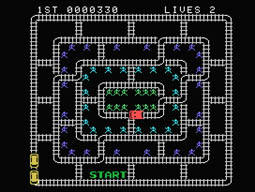 Two surprises for classic systems

Many gamers probably assume that older consoles and systems have reached their limit. However, between homebrew games and discoveries, there are many new and newly unearthed titles that will surprise players after all these years. While they may not seem like much against todayís hyper-realistic titles, older games can still be interesting for gamers who enjoy the classic style of play. Theyíre also fascinating examples of lost works that uncover forgotten chapters in gaming history. Join us as we look at a pair of homebrew games for the Colecovision and Atari 5200 that bring new surprises for seemingly static platforms.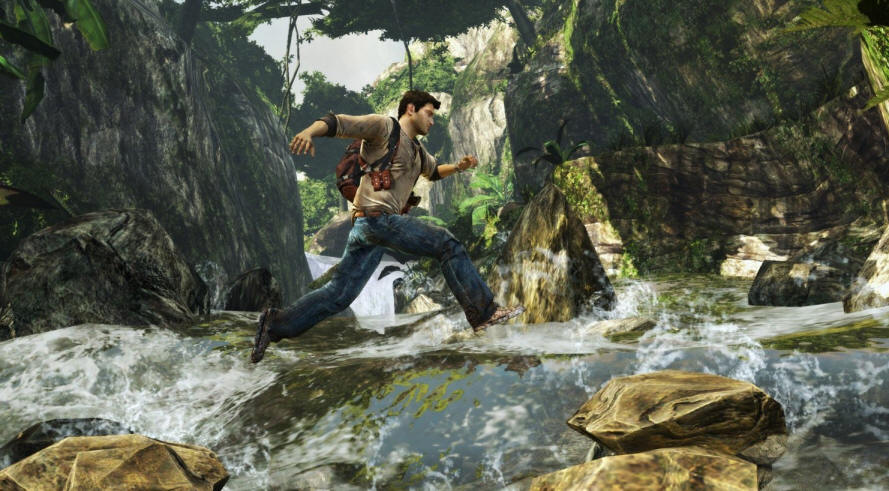 Uncharted: Golden Abyss (PS Vita)



Nathan Drake is searching for lost treasure and adventure once again with the arrival of Uncharted: Golden Abyss for the PS Vita. Surprises abound in the game, with breathtaking views, dangerous encounters and unexpected plot twists making for an engaging experience throughout. It follows the standard Uncharted formula in may ways but, there are some interesting gameplay enhancements that showcase Vitaís touch screen controls effectively. The game has a solid momentum and beautiful visuals that give it a surprisingly cinematic feel thatís only slightly less elaborate than its console editions. Golden Abyss delivers the solid production values and interesting gameplay mechanics that make it an entertaining and engaging experience.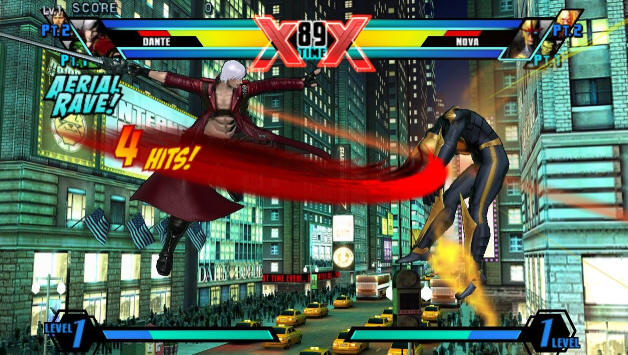 Ultimate Marvel vs. Capcom 3 (PS Vita)



Cross-over fighting game fans waited more than a decade for the legendary battles between the Capcom and Marvel universes to resume. It was well worth it with the resulting game mixing the classic style of over-the-top combos with updated visuals and even more frenetic matches. Its solid gameplay mechanics, deep moves system and endless character combinations meant there was plenty of substance underneath its flash. While itís a decent fighter, its also another version of a game that you might have already played. Read on and discover whether the PS Vita port is worth it.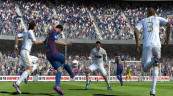 FIFA Soccer (PS Vita)
FIFA Soccerís latest appearance occurs on the PS Vitaís launch lineup and, as usual delivers the consistently excellent simulation of the sport players have come to expect. Featuring dozens of licenses from leagues, players and stadiums, it brings the authenticity and depth to the handheld in fine fashion. A deep set of online modes adds to the replay value and the extensive player customization and career modes add to the stakes. Implementing new touch screen controls allows for a more casual approach, while the depth is still there for hardcore players. This makes for an excellent port of the franchise, that delivers a solid sports title with impressive graphics that shows off the Vita effectively.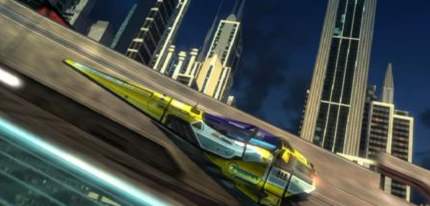 Wipeout 2048
(PS Vita)
Sonyís transformative racing franchise returns for the launch of its PS Vita Handheld in typically brilliant style, mixing the beautiful and brutal in an exhilarating packing. Paradoxically, itís a prequel that takes place in the future, which doesnít make sense until you start playing it. Fast racing, invigorating power-ups and ingenious play modes overlap one another, with short bursts of play that are well-suited to portable play, either solo or online. Aesthetically brilliant from beginning to end, addictively structured and smooth playing, Wipeout 2048 is definitely a showpiece for the new hardware and must-purchase for owners of the new console.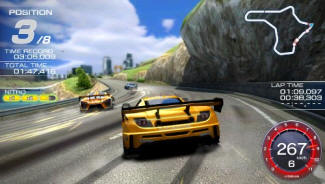 Ridge Racer
(PS Vita)
Namcoís Ridge Racer has once again taken its traditional place on the starting line of a console launch alongside Sonyís PS Vita hardware, This edition emphasizes online gameplay with its extensive downloadable content, web-based racing modes and sharing abilities. These features are intuitive, adding more challenging competition to the game. Once you get on the road, it plays very similarly to previous titles, even featuring tracks and cars seen in previous games. Its predictable, but satisfying with excellent production values and visuals. These features create a fairly impressive showcase on the handheld with its traditional gameplay mechanics delivering the solid racing action players have come to expect along with some interesting new features.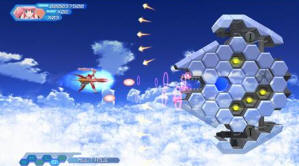 Otomedius Excellent (Xbox 360)

Despite a few problems with its depth and some distracting choices in its presentation, fans of classic horizontal shooters will find much to enjoy in Komaniís Otomedius Excellent. It features a cast from the popular Japanese anime series in a classic shooter thatís inspired by the classic Gradius series. It would be easy to dismiss the game as a cheesy exercise in anime excess, the gameplay offers a fairly solid and challenging series of battles with the traditional option system enhanced with burst attacks and massive boss battles. The game also allows three players to shoot simultaneously for added fun. Unfortunately, Itís fairly short with only 8 levels, but it's fun while it lasts.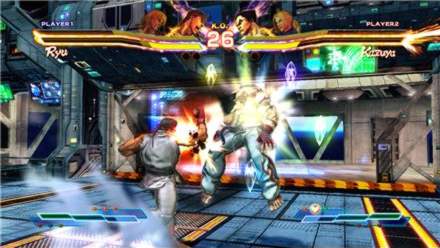 Street Fighter X Tekken
(Playstation 3)
Two long-running fighting game franchises have finally collided. With more than 40 characters in all, thereís a wide rosters of characters to choose from including iconic fighters from both franchises. Its definitely a match of equals in terms of gameplay style and substance, but there are a few unique elements, such as the gem system and cross-arts moves, that give the game a unique feel all its own. Its definitely one of the most-anticipated games of the year, but the question most players have is whether it delivers on its own high-expectations. Will Tekken and Street Fighter really mesh well with each other? Look inside for the answer.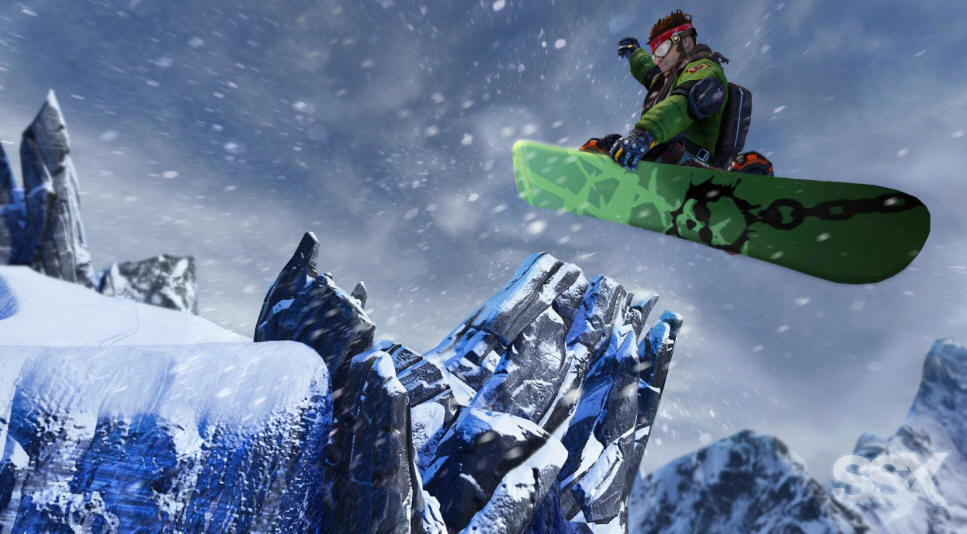 SSX
(Playstation 3)


Its spent a long time in hibernation, but EAís durable SSX franchise has finally emerged from its long slumber. Players who remember the fast action, massive tricks and intense gameplay of the original series wonít be disappointed, as the new game delivers all of these elements. New to the series are deadly descents that challenge players to survive incredibly difficult courses complete with avalanches and huge, run-killing drops. Add in extensive online play and social elements via the new RiderNet system and SSX brings a fresh approach to the series.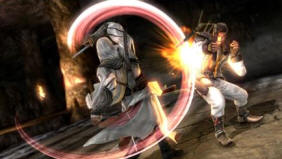 Soul Calibur V
(PS3)
Namcoís Soul Calibur V brings a fresh set of characters and fighting styles to the long-running series. Set several years after the last installment, this provides the opportunity to make a few tweaks to the fighting engine as well. Itís a little more challenging than previous games, though not by much. The seriesí trademark lush visuals remain impressive and the extensive customization. Multiple modes of play allows for traditional arcade and story modes with extensive online matches complete with leaderboard rankings. Itís a solid fighter but does the soul still burn? Read our review and find out.